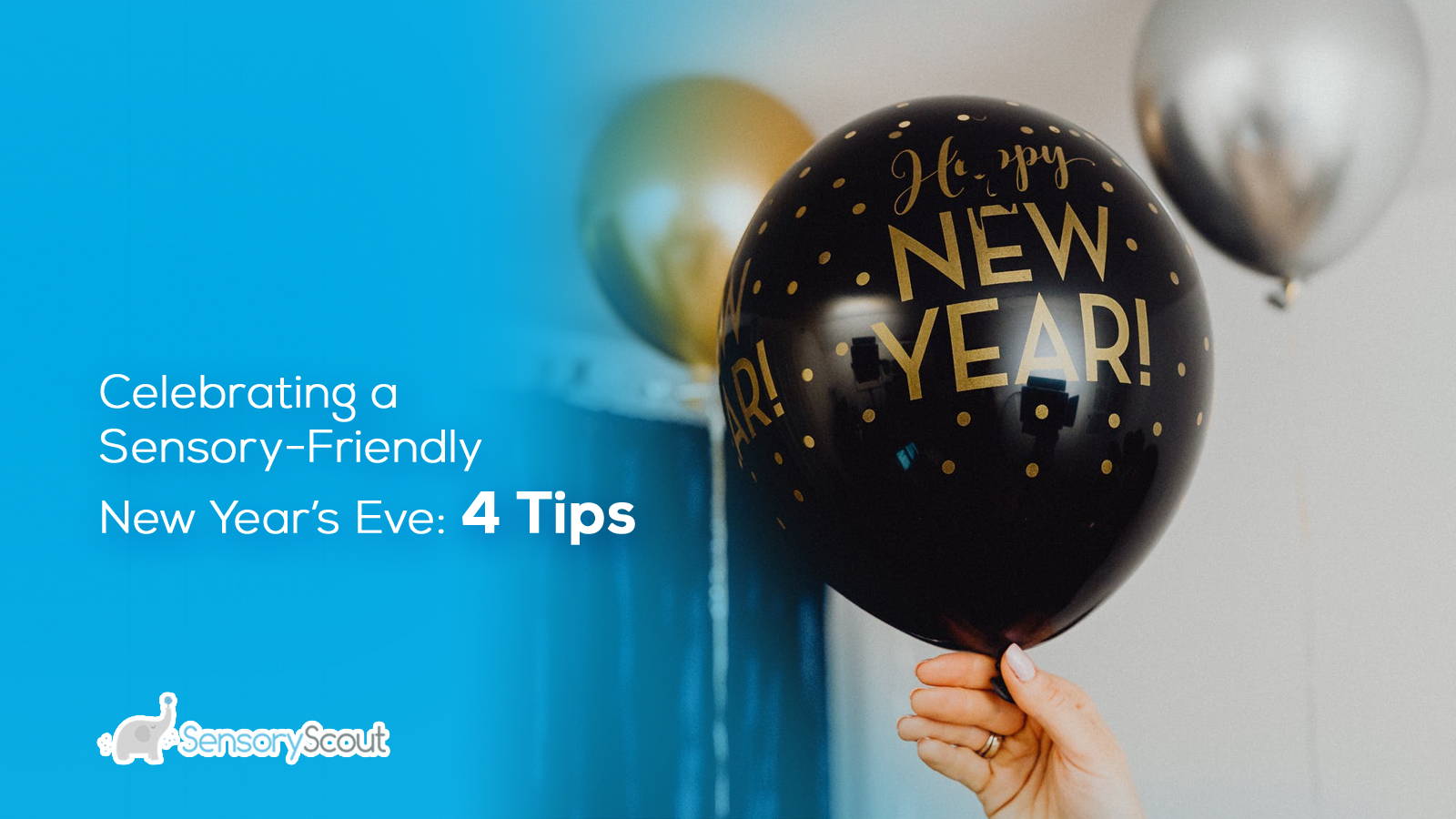 Celebrating a Sensory-Friendly New Year's Eve: 4 Tips
New Year's Eve looks different for everyone. It's often associated with loud fireworks, rowdy count-downs, and staying awake into the wee hours. While bidding farewell to the old and greeting the new is a lovely idea, not everyone can enjoy the traditional festivities.
Kids with autism or sensory processing disorder (SPD) may need to celebrate the new year in their own unique way. As their parent, you can help them enjoy the occasion with activities and adjustments that suit their needs. Below, we'll discuss ways to keep New Year's calm, joyous, and sensory-friendly.
Sensory Challenges: New Year's Eve
New Year's Eve poses several unique challenges for kids with sensory issues.
Let's look at a few:
Fireworks: Many kids enjoy watching fireworks—but not necessarily in-person.
Late hours: Staying awake long enough to watch the ball drop is hard enough for most adults! For sensory kids, midnight can mean a meltdown.
Rowdy crowds: Many people gather to celebrate, but your sensory child might prefer a more laid-back evening at home.


5 Tips for a Sensory-Friendly New Year's Eve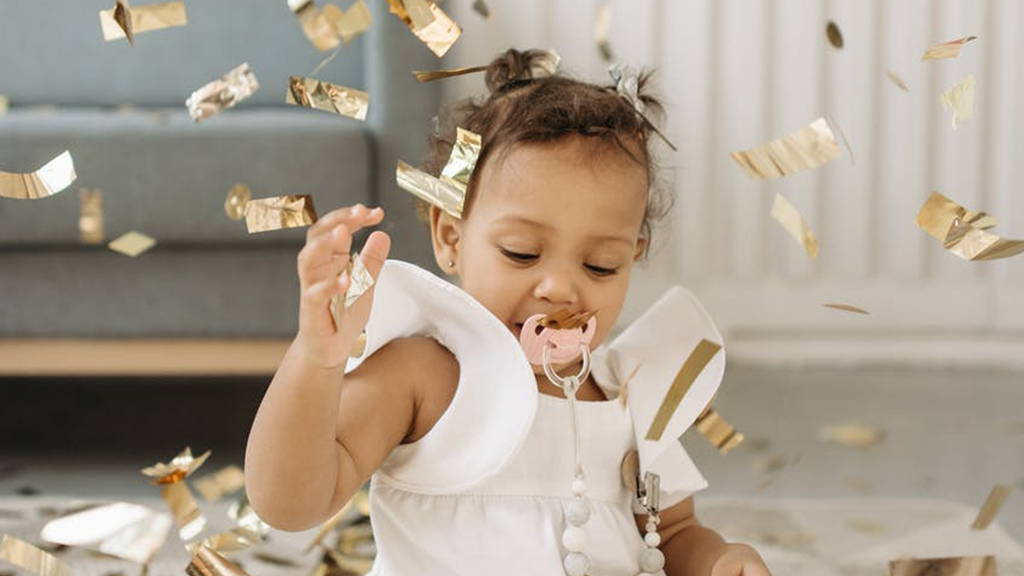 There's no rule stating the New Year has to be loud. Plus, there are plenty of creative ways to celebrate with visuals instead of sudden sounds. For example, you can have your very own balloon or confetti drop in your living room. Enjoy vibrant colors and interesting shapes with your sensory child while leaving the BOOMS and POPS for other folks.
You can also make cute holiday hats as a fun alternative to traditional noisemakers. Craft your hat to be hopeful or silly, cute or outrageous, and consider sharing some of your favorite memories from 2021.
Sensory-Friendly Activities to the Rescue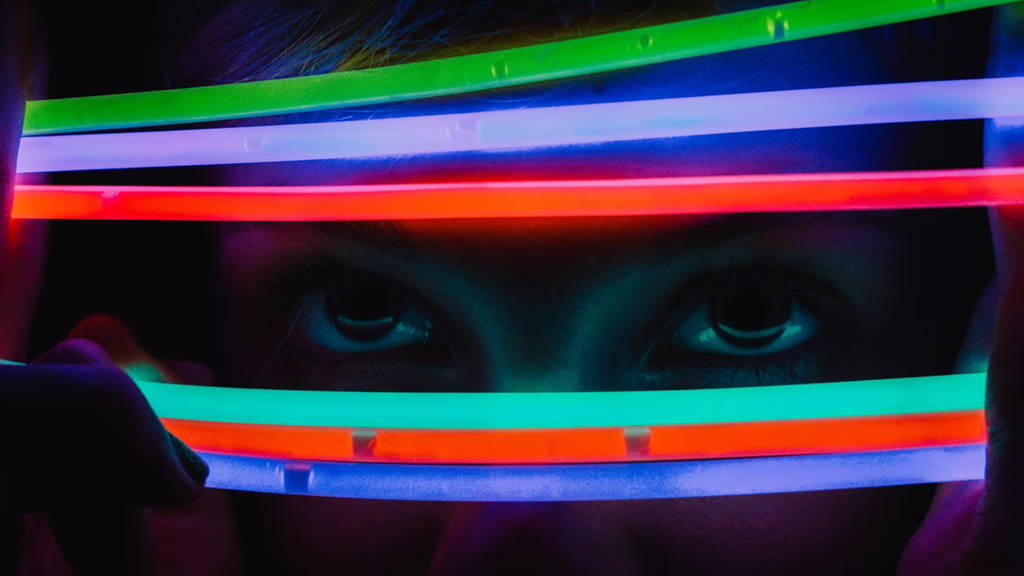 There are so many excellent sensory-friendly activities you can experience with your child on New Year's Eve. Since it's a special night, it's understandable you want it to be memorable.
Consider the following for your festivities:
Create a bin or basket with a New Year's Theme: You can fill it with glitter, confetti, arts and crafts materials for your New Year's hats, party favors, quiet "noisemakers," sensory squishy toys, etc.
Break out the glow sticks
Fill a bottle with water and glitter: Now you've got a calm-down sensory bottle your kids can shake and observe like a snowglobe
Make your own balloon or confetti drop using a trash bag or similar. When you complete your New Year's countdown, help your kids unleash the bag's goodies
Watch fireworks on TV where you can control the volume and intensity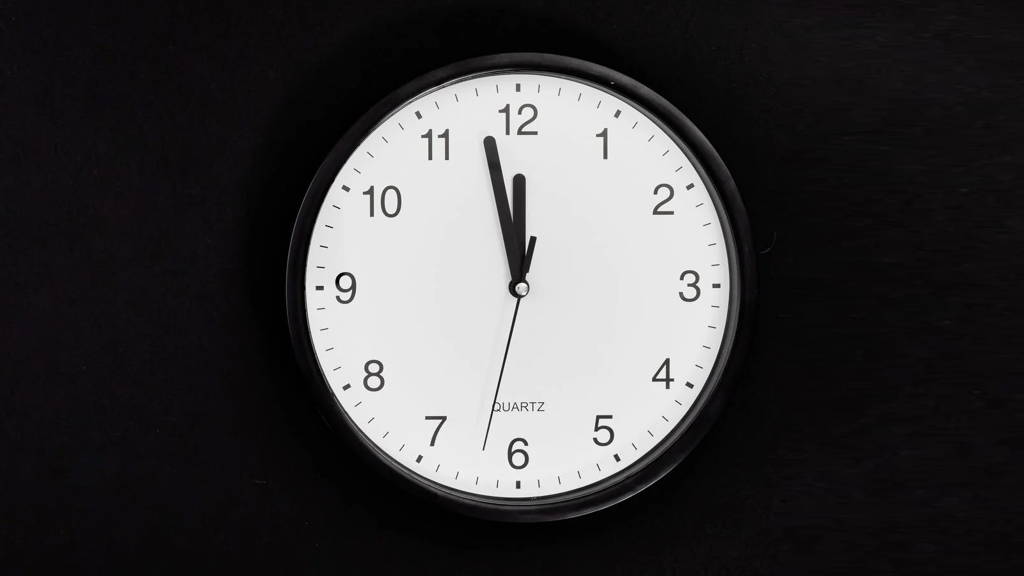 Midnight can be a stretch–even for adults! So kids who are used to a consistent bedtime might struggle with late hours. While it sounds fun to stay up late, every parent knows the reality often ends up being a fussy, furious mess.
Sensory kids significantly benefit from a familiar routine. So instead of counting down to midnight, consider counting down to bedtime. After all, the concept is the same. When you and your kiddos wake up, you'll be stepping into a brand new year. But unlike some people, you'll be well-rested!
Reach For Sensory Products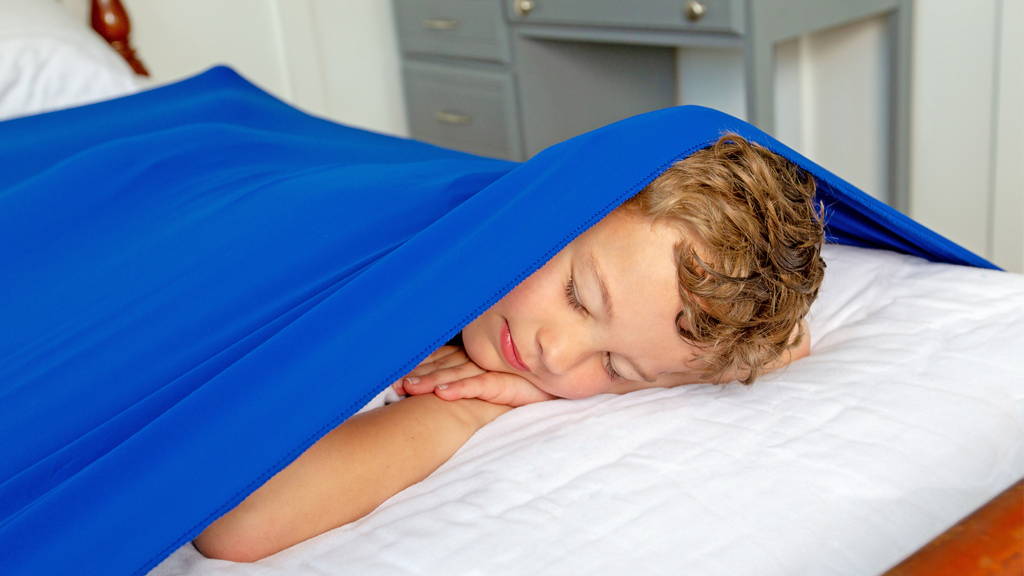 Even with plenty of planning, New Year's might be hectic in your neighborhood. You might have loud neighbors, nearby fireworks, or a house full of visiting relatives. To help your child avoid overwhelm and manage meltdowns, make sure you have a variety of sensory products on hand.

Excellent New Year's sensory items include:

A noise-canceling device to silence the sounds of rowdy partygoers or booming fireworks
A weighted or compression blanket for comfort and a family movie night
Super-soft sensory squishies for your child to hold, mold, toss, and squeeze
Celebrating a Sensory-Friendly New Year's Eve: Conclusion
The New Year can be fun for everyone. The most important thing to do is prepare. While you can't control the sound levels in your neighborhood, you can equip your child with soothing sensory products and festive sensory-friendly activities.
However you celebrate New Year's Eve, Sensory Scout wishes you and your family an exceedingly joyous and safe 2022. Our community supports parents worldwide who have something to celebrate EVERY day of the year: their beautiful sensory child.
TOP SENSORY SOLUTIONS DURING THE HOLIDAYS
"We LOOOVE our ear buddies. Well our ASD son does! He has anxieties with loud and crowded places. We tried his ear buddies headphones when we went out to eat and they worked phenomenal for him. In our eyes they where completely life changing. He did not have a sensory meltdown and he was in his own world. Where the noises and crowds where blocked out. These are easily washable. They connect with the ease of Bluetooth. Highly recommend!"

"Our daughter is very very energetic and very sensitive to noise. I decided to try the sensory cocoon to see if it would help ground her.
With we received it she put it on and we could see the calming effect almost immediately! Within an hour she drew this picture of her mother and baby brother, and herself in the cocoon.
Its not a magic bullet, and we are still learning how to incorporate it into her daily life, but it has become a great tool to help give her a safe place to calm her body. "