Fun Sensory Activities for Dads and Their Kids
In honor of Father's Day, we're looking at five fun sensory activities for dads and their little ones. Indoors, outdoors, with other people, or one-on-one, the most important part is children enjoying the company of their dads! You'll find some familiar favorites here, but you'll see we've updated them for optimal sensory success.
A special note for single moms: these games are just as much fun with Mom, Big Brother, Grandma or Grandpa, Aunt or Uncle, so get the family together and have a blast!
Sensory-Friendly Activities for Dads and Kids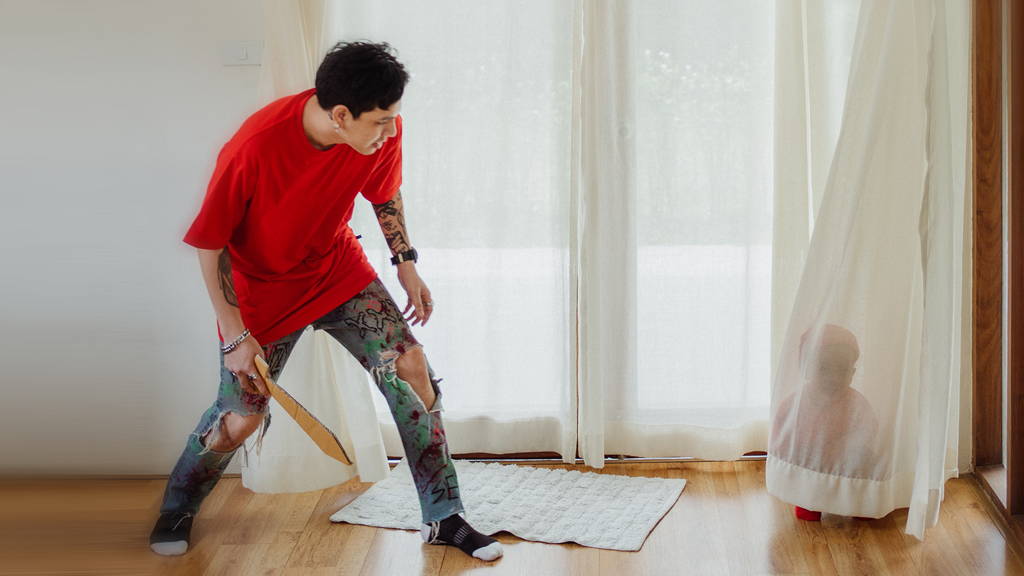 Hide-and-Seek is a classic, and it's only made better with the involvement of dear old Dad. There are a few reasons hide-and-seek is appealing to sensory kids, primarily the limited social interaction and relatively calm nature of the game. Rather than being inundated with loud noises or aggressive touch, hide-and-seek lets kids use problem-solving and creativity to find a good secret place. Then, they get to stay still and quiet while they wait.
Many kids enjoy hide-and-seek, but there's something more special about playing with a parent. Finding a good place to hide gives kids a sense of pride and accomplishment, and the game serves as a great bonding opportunity.
Consider making a few adjustments for sensory kids: 
Point out hiding spots or areas that are off-limits because they aren't safe
Give your child a fidget toy to play with while they're hiding
Agree that you won't shout or scare each other when someone is found
Have an established phrase if someone can't be found, such as "come out come out wherever you are!"
Exploring Sensory Bins Dad-Style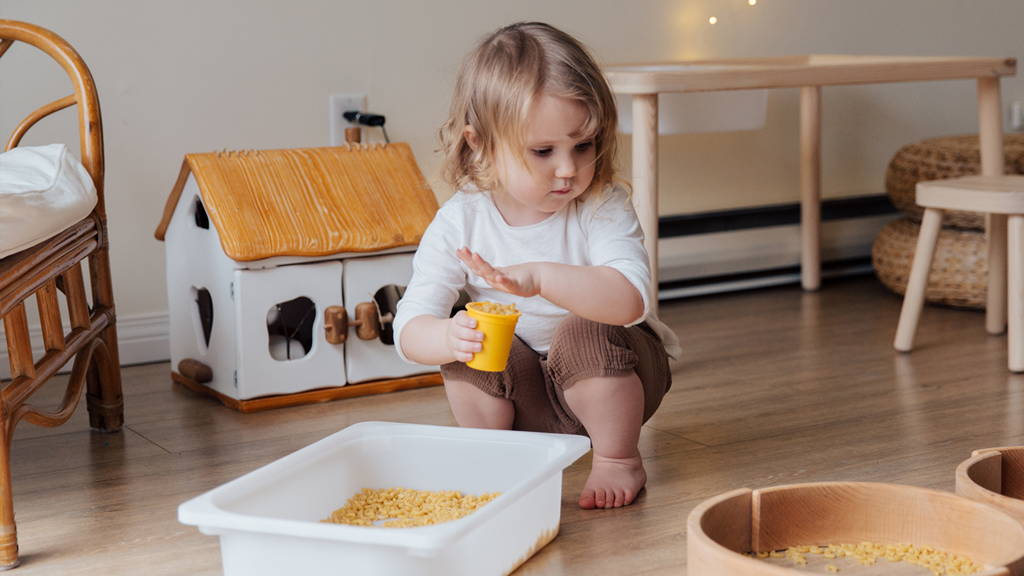 Creating and exploring sensory bins is a great way for dads and kids to bond. Plus, you probably already have everything you need for this fun activity.
To make sensory bins:
Choose several containers as your bins.

Bigger containers are better so you and your kids can really dig around freely. Containers that work include large food storage containers, plastic casserole-type containers, etc.

Choose your sensory bin contents.

Content ideas include food items like salt, uncooked pasta, rice or beans, and non-food items like marbles, "slime", or smooth pebbles, and stones.

Add tools.

Feeling around in the sensory bins is fun, but scooping, pouring, and stirring are where the real excitement's at! Add tools like measuring cups, spoons, funnels, and jars to get the most out of this sensory experience

Play!

Dig in, enjoy the different textures, feel the weight and the different sensations, and set an example for your child that different foods and objects are to be explored and enjoyed.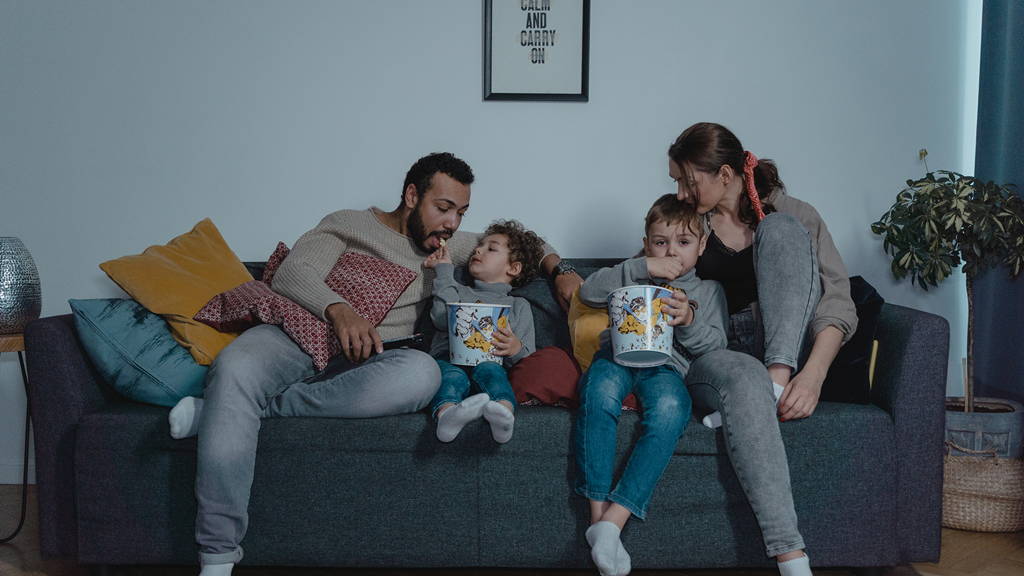 Movie night with Dad is the best! Wind down after a very special Father's Day by watching a family or father-themed movie with your kids. Pop some popcorn, grab your favorite
weighted blanket
, and don't forget the hugs and snuggles.
Some of our favorite "Family Night" movies are:
The Toy Story Series (G)
Homeward Bound: The Incredible Journey (G)
Star Wars Saga (PG)
The Muppet Movies (G)
The LEGO Movie (PG)
Daddy Day Care (PG)
Finding Nemo (G)
Frozen (PG)
COCO (PG)
The Land Before Time (G)
The Secret Life of Pets (PG)
Brave (PG)
No matter what movie you choose, the most important part is spending time with your child! They'll remember you more than they remember the story, so dim the lights, butter the popcorn, and settle in for an unforgettable movie night, Dad-style!
Conclusion: Fun Sensory Activities for Dads and Their Kids
At the end of the day, spending time with Dad is its own reward! The specifics matter less than the opportunity to connect and show you care. At Sensory Scout, we salute all the amazing Dads out there–our hat's off to you! And to all the single moms holding everything down, we hope you enjoy these activities too!
Remember, you can always count on Sensory Scout for the latest sensory news, products, and plenty of community support. Access sensory tools and toys, teletherapy sessions, and more through our Facebook Group. We hope you have a wonderful Father's Day and the most sensory-friendly summer ever!