September is Self-Care Awareness Month! Self-care is a phrase that gets tossed around a lot, especially on social media. 
But what does it actually mean? 
The definition can vary widely, depending on who you ask. Today, we're looking at how to support kids with simple self-care tips they can use every day.
Self-care can help kids feel more confident, capable, and proud. Because they're easy and practical, these strategies can improve kids' everyday lives, no matter their age! Best of all, self-care (sometimes called self-help) is a practice your children can appreciate and enjoy for the rest of their lives.
Hygiene acts can be seen as annoying or irritating when you're young: brushing your teeth, untangling your hair, washing your face, trimming your nails. But even if they don't realize it, practicing good hygiene helps kids feel clean, confident, and ready to take on the day.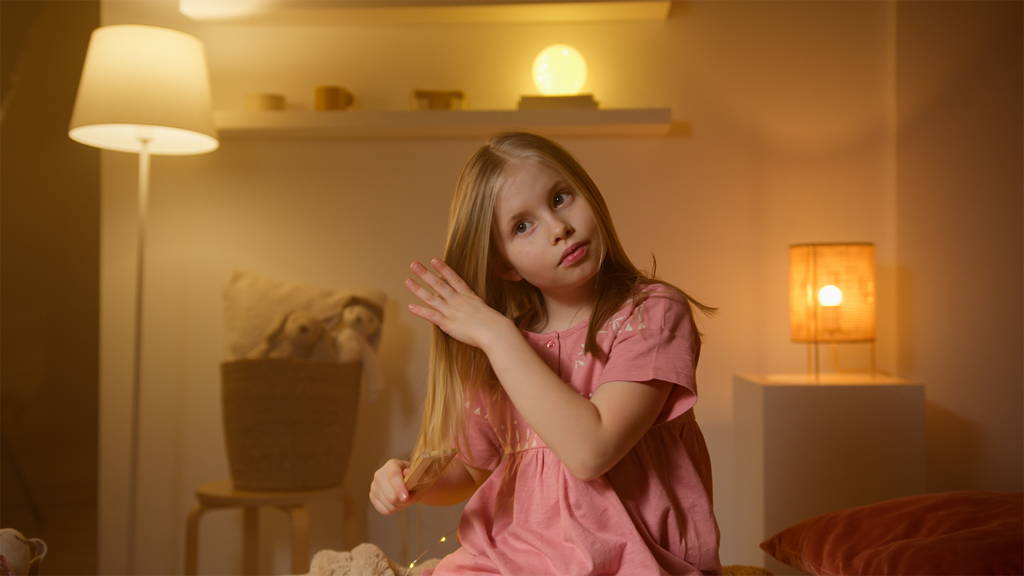 The good news? You can make almost any hygiene habit fun! Maybe your child can look forward to painting their nails after a good trim. Or maybe you can experiment with fun new hairstyles–once their hair is clean! And don't forget a toothbrush designed with kids in mind.
To make things fun, hang a cute wall calendar. Add hygiene habits your child can check off for stickers or other small prizes. Or, set a super cool Liquid Timer while they brush and floss. Once they get past the idea that hygiene is a bore, your kids can start to enjoy how good they look and feel!
Food independence will look different at different ages. For toddlers, feeding themselves might include easy finger foods that aren't messy or complicated. If your child is older, you might teach them how to make their favorite sandwich, pack a fabulous sack lunch, or even try their hand at (supervised) baking.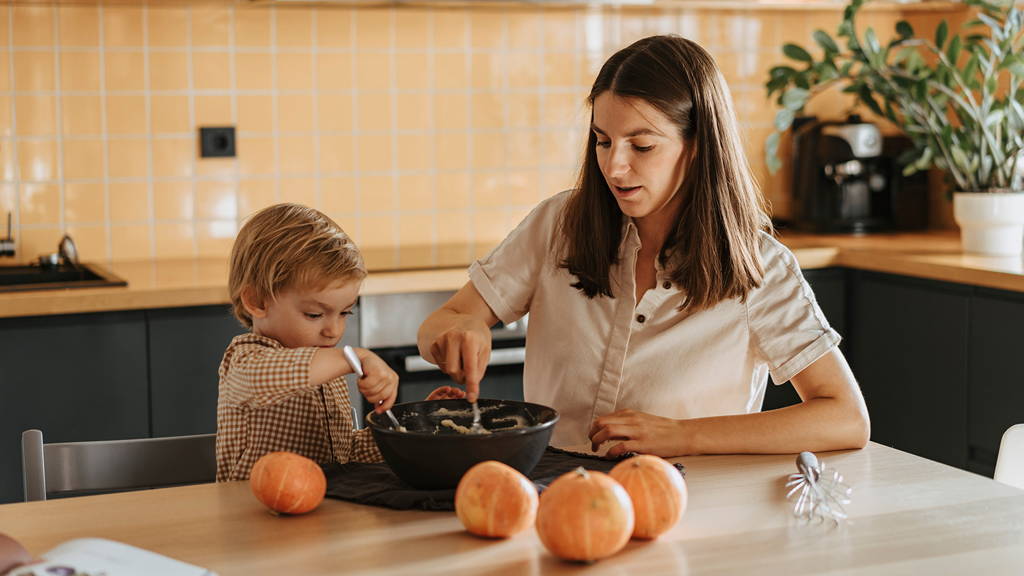 Easy snacks for kids include:
Veggies and ranch
Sandwiches of all kinds
Hummus and vegetable chips
Fruit and cheese plate
Yogurt with granola
Trail mix or granola bar
Celery, peanut butter, and raisins (ants on a log)
Teaching kids to grab snacks, feed themselves, and even prepare a snack or meal when they're old enough is a good idea. When they take the initiative in the kitchen, kids feel empowered. Plus, it gives you a chance to practice some self-care of your own–outside of the kitchen!
Learning to tie your shoes and button your shirt–it's all a part of growing up! At some point, kids like to dress themselves, groom themselves, and even choose outfits and accessories. Just like other forms of self-care, these actions build confidence and help your child explore their unique style and personality in a fun way!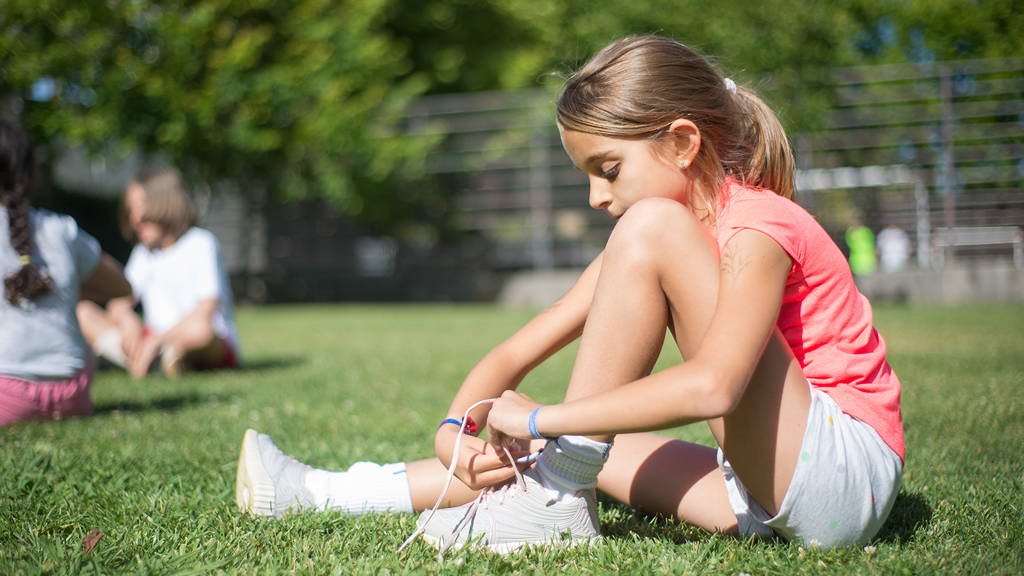 While it might be faster to dress your child yourself, remember that speed isn't always the goal. They'll be slow at first, but dressing themselves helps children develop independence and feel "big." Plus, kids are quick learners, so they'll be pros in no time!
Isn't "fun chore" an oxymoron? It doesn't have to be! Developing a positive outlook on chores at a young age is an excellent way for kids to grow into chore-loving adults! As with most things in life, it's all about perspective.
Taking care of their environment is just another way kids can take care of themselves. When our environment is tidy, uncluttered, and well-kept, we feel less anxious and more creative–no matter our age! Plus, a pleasing environment provides a great mental health boost.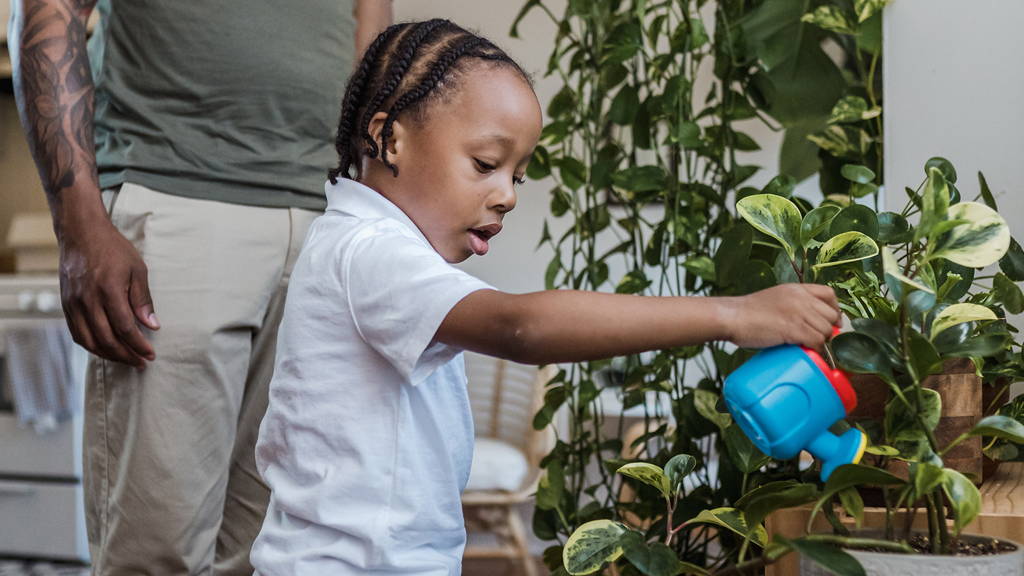 Easy at-home chores include:
Watering indoor plants
Putting toys in their place
Setting and clearing the dinner table
Learning to garden
Feeding and walking the dog
Checking the mail
Making the bed
Raking leaves
Most of the chores outlined above can be enjoyed with the right attitude. Some might even be your child's favorite part of the day! Often, things we label as chores can actually be relaxing, rewarding, and meditative. Some people get their best ideas while "doing chores"!
Conclusion: Self-Care Tips for Kids
You're never too young to practice self-care! Kids of all ages can find new confidence as they explore all the exciting ways they're capable of helping themselves. As a bonus, greater independence for your child frees up more time to practice some much-needed self-care of your own!
The Sensory Scout Community is here to lift you up with blogs, discounts, new products, and much more. Don't miss our back-to-school articles, How to Overcome Common Back-to-School Challenges and Making a Sensory Informed Classroom.