Last week, we looked at the many unique sensory challenges that can arise during summer. As a quick refresher, here are some of the factors that threaten to make the summer months a little sticky and tricky:
High temperatures
Disrupted schedules
New bedtimes
Traveling by car or plane
New faces, places, and routines
Unpredictable environments
Loud holiday celebrations
July 4th fireworks
Overstimulating outdoor activities
More activities overall–especially when on vacation
Summer is full of opportunities to make memories that last a lifetime. But certain aspects of summer can trigger discomfort and distress. Fortunately, plenty of useful items can ease your child's SPD symptoms so they can live their best summertime life.                                          
Must-Have Items for Summer
Health comes first, and everyone is at risk of becoming dehydrated during the hot summer months. There are quite a few reasons you or your child might be
dehydrated
without realizing it:
You're away from home for long periods, so you aren't hydrating
You're sweating out hydration by hiking, biking, or playing beach sports
You're enjoying sweets or salty snacks but not getting enough water
You're exerting much more physical energy than usual, but you aren't upping your H2O intake
It'll be impossible for you or your child to feel your best if your reserves are depleted, so take water bottles with you everywhere you go. Get your child their very own water bottle that's easy to hold, easy to use, and has personal touches they can appreciate. For example, look for their favorite color, let them apply stickers, or find a bottle that's got a cartoon or superhero theme.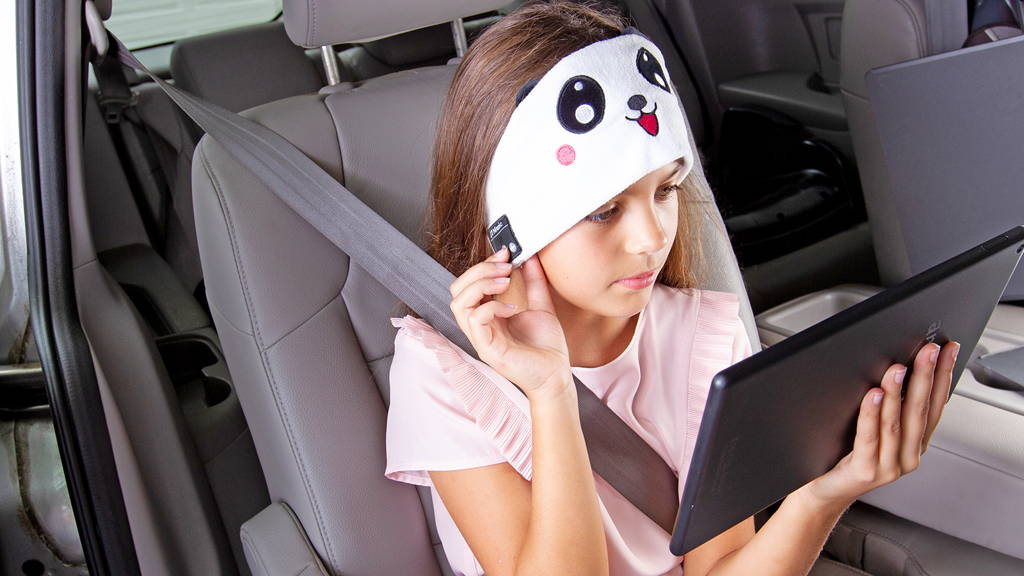 Summer is noisy! Generally, that's a good thing. Excitement is contagious, and it's good to see people gathering and celebrating post-pandemic. But for kids with SPD, all the commotion can be a little too much. Items like these adorable
Wireless Earbuddies
can help kids find relief from auditory overwhelm.  
Your child can we Earbuddies to soften some of the surrounding sounds, or they can listen to their favorite music! Earbuddies are cute, fun, and stylish. Plus, they come in various adorable designs, and their adjustable headband fits comfortably.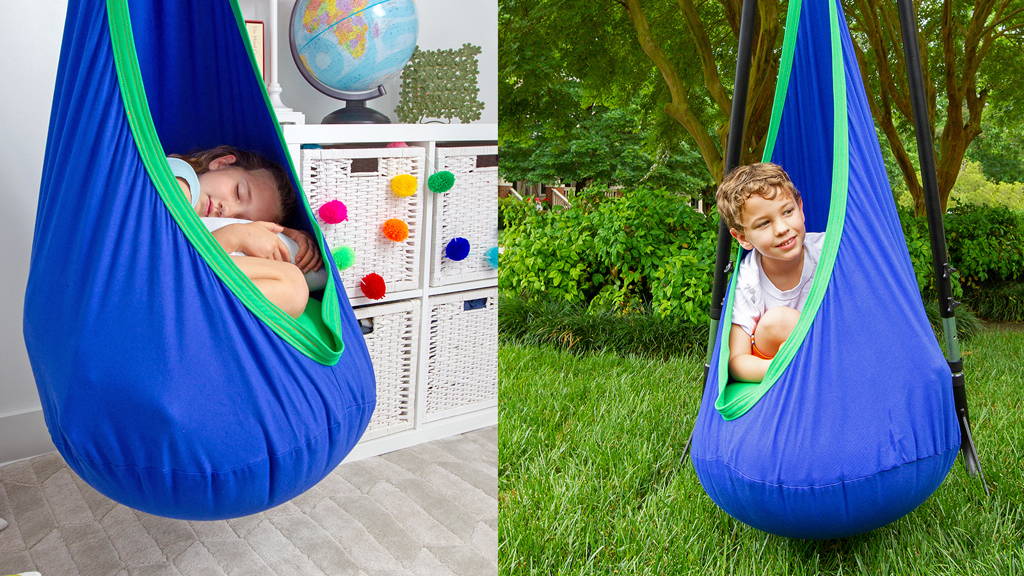 Sometimes, it's just too hot outside. But that doesn't mean your child can't enjoy one of their favorite activities! Try an indoor/outdoor swing like the
Pod Sensory Swing
. It's not only fun and sensory-friendly but also calming, soothing, and relaxing.
It's an excellent way for kids to wind down before bed, ease anxiety when stressed, or enjoy a more toned-down activity like reading or listening to music. And on days when it's not so hot, you can quickly move the swing outdoors!
To Enjoy Those Long Summer Nights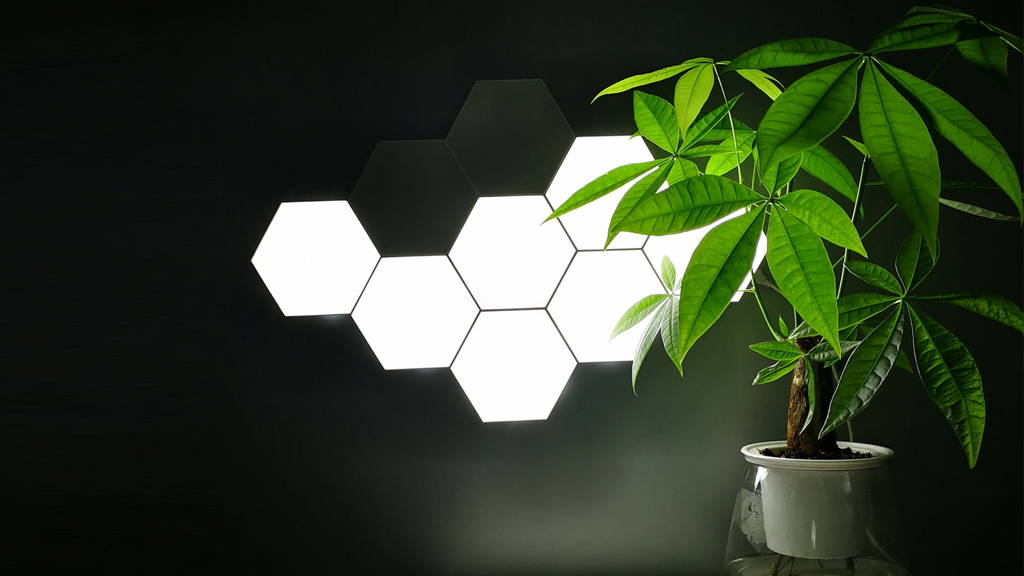 Let your kids wind down from exciting summer days by putting a little color in their evening. Our
Hexagon Lights
make a beautiful display on any child's wall. Best of all, they ease bedtime anxiety and offer relief for kids who experience nightmares so they can wake refreshed and well-rested the next day.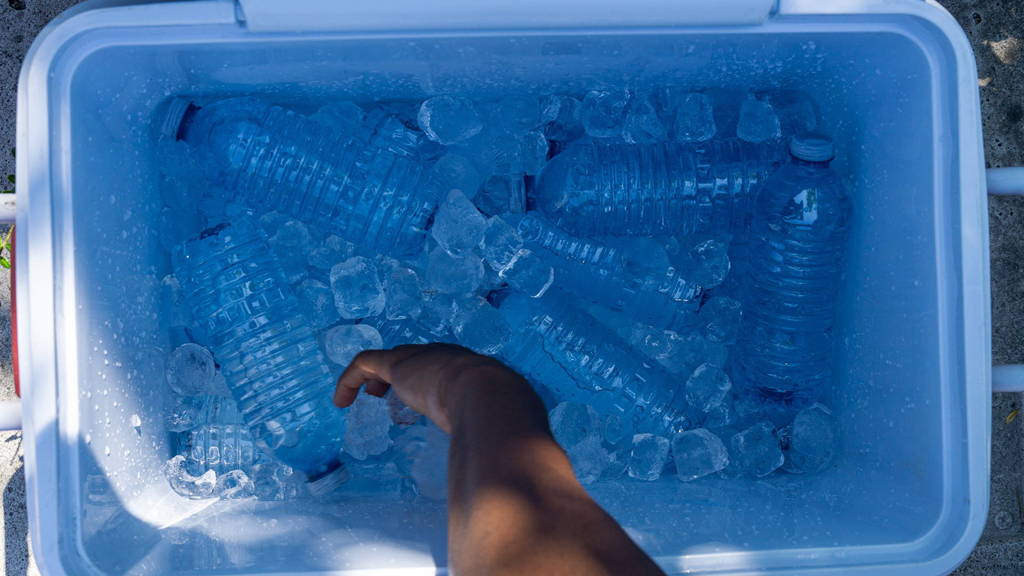 Keeping cool is one of the top priorities of the summer. Many small items can make a massive difference in regulating body temperature and keeping comfortable. Because, as everyone knows, kids get cranky when they're hot!
This summer, "stay cool and carry on" with these items:
A small portable fan to create a cool breeze on-demand

For traveling in the car - A cooler with ice packs rather than cubed or crushed ice is less messy and keeps water bottles, canned drinks, and snacks chilled for long periods
Loose, lightweight, light-colored clothing
Sunscreen to prevent the intense discomfort of sunburn!
Conclusion: Sensory Processing Disorder Summer Challenges
Summer certainly has its challenges. But with some creative planning, the summer months can live up to their fun and fabulous reputation. Just like everything else in life, optimizing summertime is all about preparation and awareness.
Remember, you can look to the Sensory Scout community for even more tips and strategies. Access
sensory products
, community encouragement, teletherapy sessions, and more. Join our
Facebook Group
today to keep connecting and exploring. Here's to the best summer ever!